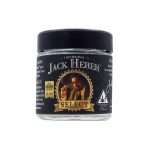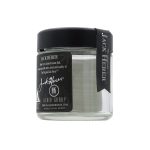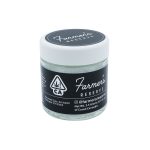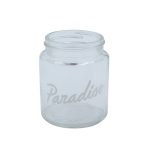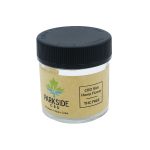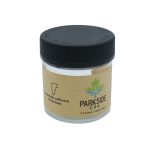 Glass Flower Jars
Glass jars are awesome because they give that premium feel with the clean, sleek look. Our glass flower jars will showcase your flower in a premium glass container that the end user will be able to re-use and keep around as a novelty item.
The lids come in many different options depending on your needs and look you're going for. Bamboo and Wooden tops are available along with a few style plastic lids. These lids all have a poly liner to seal in oxygen and moisture, keeping your product pure and untainted.
Made of thick glass, these jars are sturdy and durable, great for any brand looking for that high quality premium feel. This glass can come in a few forms depending on your needs, transparent clear for a nice view of the product, smokey opaque for a different style opaque jar to hide the product, and fully opaque if you don't want the product to be seen at all.
This product has Child-Resistant options.
Have you considered packaging for this product as well? Ask us how we can help with that too!

| | |
| --- | --- |
| Quantity | 10,000, 25,000, 50,000, 100,000, 500,000, 1000,000 |
| Child Resistant? | Yes, No |
| Printing | Full Wrap, Partial Wrap |
| Material | White paper, Clear BOPP |
| Coating | Gloss, Matte, Spot UV, Thermal Transfer |
Child Resistant Flush Glass Jar
The Specs
Materials
Glass, Plastic Lid
Color
Clear base, black or white lid
Features
Child resistant, flush lid
Use With
Flower, concentrates, edibles
Capacity
loz
56mm x 33.48mm
1 gram
2oz
56mm x 47.48mm
2 grams
3oz
56mm x 62.38mm
3.5 grams
5oz
56mm x 92.48mm
7 grams
The Design

Child Resistant Reserve Round Glass Jar
The Specs
Materials
Glass, Plastic Lid
Color
Clear base, Tinted base with black or faux wood lid
Features
Child resistant, flush lid
Use With
Flower, topicals, concentrates, edibles
Capacity
1oz
57.80mm x 42mm
1 gram
2oz
57.80mm x 54.70mm
2 grams
3oz
57.80mm x 67mm
3.5 grams
5oz
57.80mm x 79.70mm
7 grams
The Design

The Branding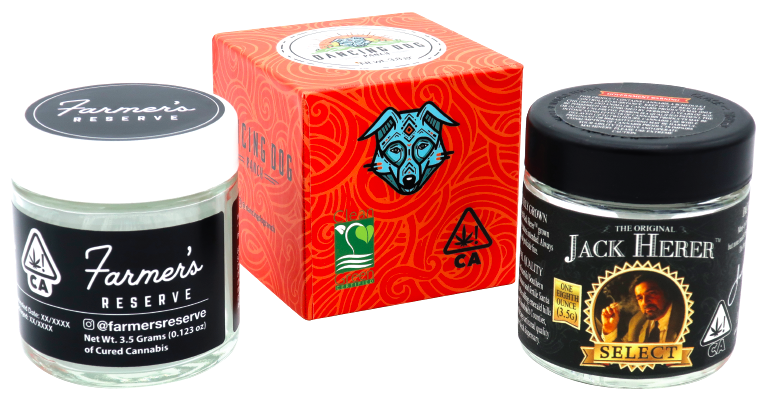 Available Branding Options
Label & Label Application: White Poly, Clear Poly, Paper
Coating: Matte, Gloss, Spot UV, Foil
Estimated production lead-time: 3-4 weeks after artwork's approved
MOQ & Pricing:
 MOQ: 2,500 Jars
MOQ: 2,000 Custom cardboard packaging
FOR BRANDING QUOTES
CALL (888)722-5420